FrostWire Light for Desktop was ought to be released as an updated, lighter, and faster version of the current FrostWire for Desktop. Unfortunately, after the company went through some unforseen difficulties the project was put on pause.
Up untill that moment, all the UI and front-end development was in its final stages.

*FrostWire is a Cloud downloader, BitTorrent client, and a media player with millions of users worldwide.
FrostWire Light was designed as a simple BitTorrent client, allowing a user to search, display search results, and download files all in one simple app. One of the main design goals was to keep it familiar to our existing userbase.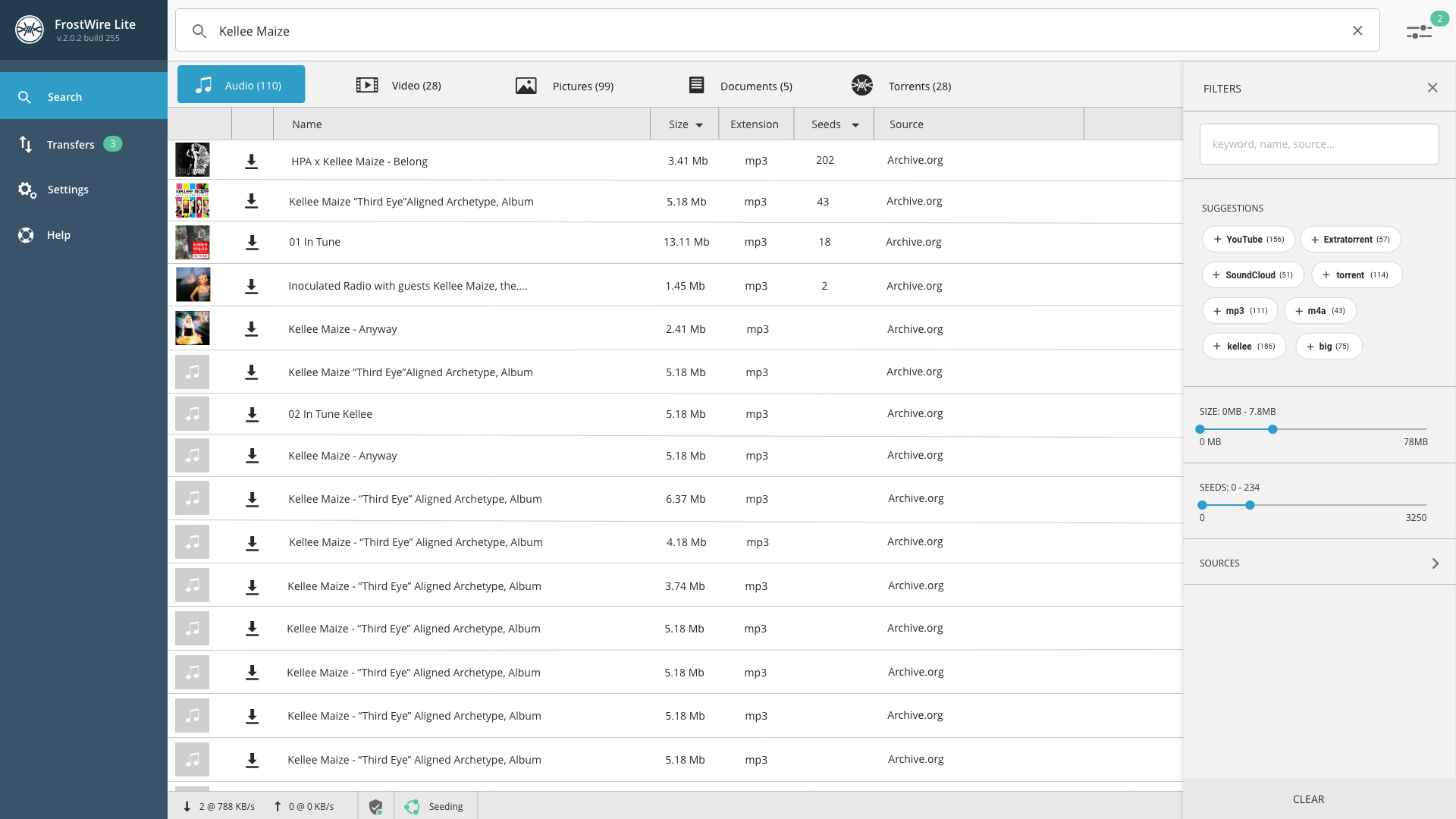 Wireframes
Prototypes
Adobe Photoshop
Adobe XD
WebStorm
React JS
SCSS